Friday, August 20, 2004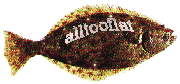 A Dark Day Descends
-- The
departure
of Sean Collins from the Comics Blogosphere means it's lost its sharpest and most unique voice, and one of its very best critics.
I am comforted by the knowledge that his writing will be available elsewhere, very soon, and that he'll even be getting properly rewarded for it now, but I sure am going to miss his unpredictable and utterly unique voice.
For a sample of that voice, re-visit Sean's
Eightball #23
review right here at Comic Book Galaxy. There are people who think there are no comics critics on the internet. With Sean's blog coming to an end, they're unfortunately that much closer to correct now. Good luck, Sean, and please do keep in touch.
---
---
---
---
FEATURED RESOURCES
Banks are regarded the best option for making a safe investments as well as having world wide accepted creditcard. People are not only facilitated by loans but also provided debt management consolidation by the leading banks. Students can also get loans as well as apply for student loan consolidation. At the same time high flying insurance companies also contribute to the any one's life through offering different plans of life, health and dental insurance. Along insurance of life one can also enhance its home security through installing latest home security systems.
---